Just this past week, the station has started broadcasting UR Concerts' Friday Night Live.
Friday Night Live is a weekly concert in Starbucks at the University of Rochester. Updates from each week's show can be found here, on the Friday Night Live page.
Below is a picture from last week's, which featured Gabe Becker & Blake Harriman.
Next week's concert will feature Yang Yang and Reid Zuckerman. Facebook Event.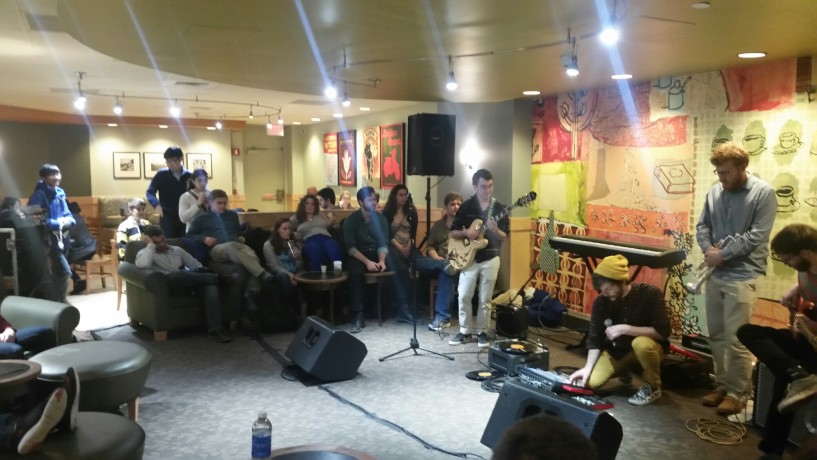 ---