The Spring Performances of the Carillon Society will be broadcast on The Sting on May 6th 2017 at 12:00 noon. To listen, click the "Listen Now" button at the top right corner of the page.
These performances occurred all throughout April and were recorded and prepared for broadcast by WRUR.
Special thanks goes to Doris Aman and the rest of the Carillon Society for making this possible.
More Information about the Hopeman Memorial Carillon and the Carillon Society:
Carillon Society Website
Wikipedia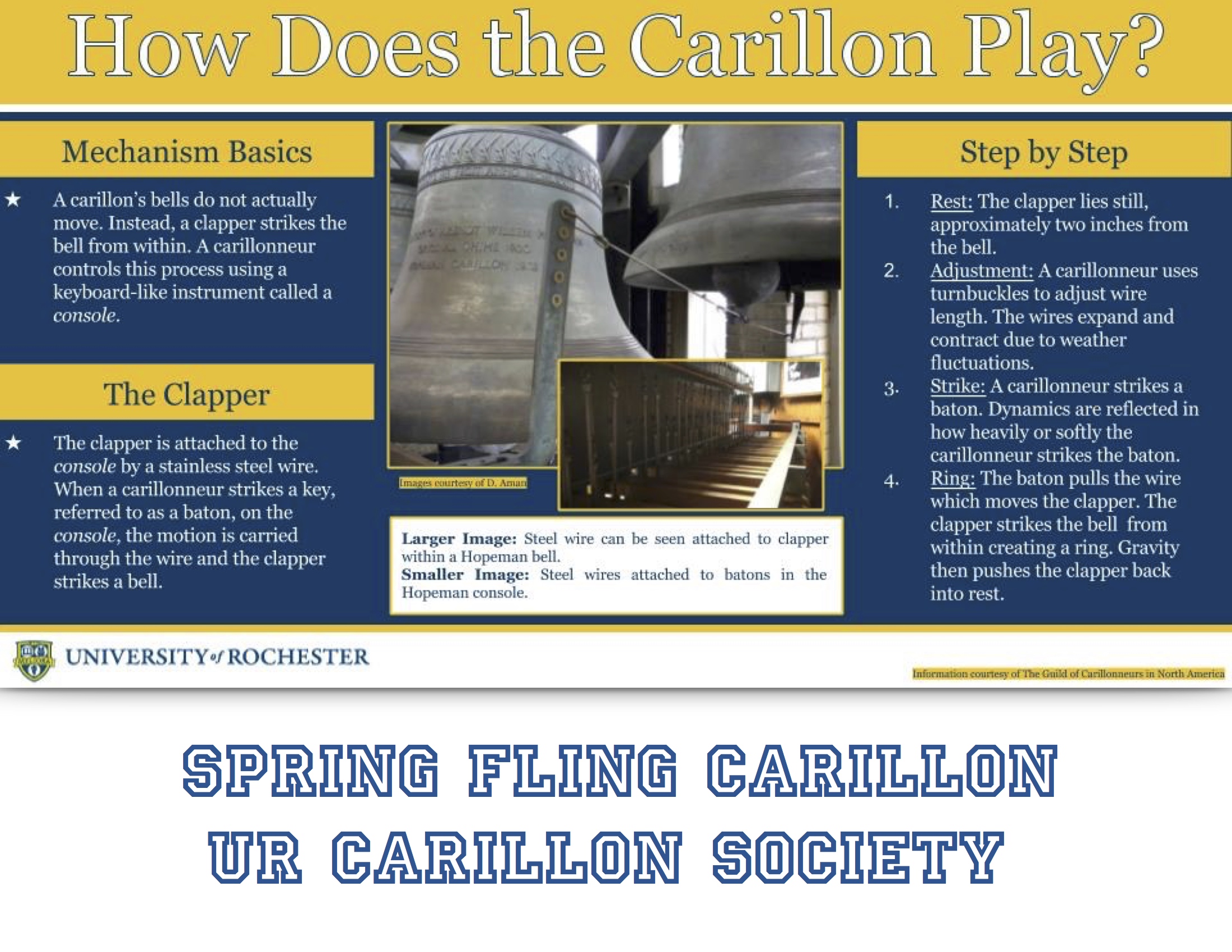 ---